Application Form For Efcc Recruitment 2023/2024
Check out the Application Form For Efcc Recruitment 2023/2024 recently released by the management of Economic and Financial Crimes Commission (EFCC).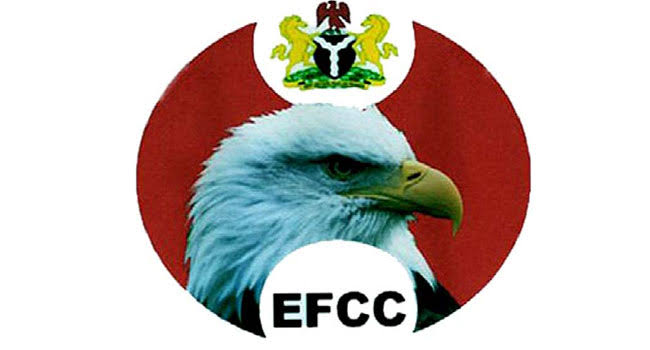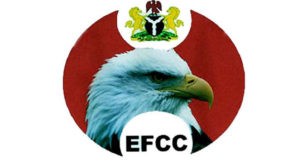 Are you a Nigerian currently unemployed or wish to join the Economic and Financial Crimes Commission (EFCC)? If your answer is yes, hurry now and apply for the EFCC 2022 recruitment exercise by following every instructions on this page.
If you are visiting EFCC recruitment portal for the first time, you are advised to do the following;
Use Desktop Opera Web Browser or Mobile Phone with the latest Google Chrome installed.
Make sure you have JavaScript enabled as this is required for seamless registration.
Then download, fill and print-out the Acknowledgment Form.
Our platform is designed to facilitate the registration process and guide you on how to submit your application form successfully on the OFFICIAL EFCC Portal.
N/B: The available job vacancies advertised at the Economic and Financial Crimes Commission is NOT for sale and you shouldn't pay anyone for the recruitment process. If you come across any websites professing a straight entrance guide to work with EFCC in exchange for cash. Ensure to report to the appropriate authorities.
Please understand that the Economic and Financial Crimes Commission (EFCC) offers equal opportunity to all prospective employees. Recruitment of new personnel into the Commission's service is done as the need arises and could be general or specific.
See What EFCC Recruitment Process is About
The operations of the EFCC are often, very sensitive in nature.
The EFCC, therefore, will initiate an intensive background investigation that you must pass before you can join the service. This is immediately after you pass our interview process and before you receive a conditional offer of employment.
The investigation includes a medical examination; verification of all employment documents submitted to us by you; a test for illegal drugs; credit and records checks; and extensive interviews with former and current colleagues, teachers, business associates, neighbors, friends, etc.
Additionally, all candidates must meet certain employment requirements in order to qualify for employment with the EFCC. Before applying for any position in the EFCC, please make sure that you are ready.
EFCC Vacant Positions
Graduate Detective Superintendent (DS)
Location: Nationwide
Slot: 20 Openings per State
Detective Assistant (DA)
Location: Nationwide
Slot: 20 Openings per State
Detective Inspector (DI)
Location: Nationwide .
Slot: 20 Openings per State
Complete Requirement for EFCC Recruitment
Interested candidates applying for the EFCC Graduates Cadre, Diploma Cadre, and S.S.C.E Cadre, must have SSCE/NECO or GCE with credits in not less than three (3) subjects including English and Mathematics.
All interested candidates must reside in Nigeria with a valid means of identification, e.g International Passport, Voters ID-Card, National ID-card or Drivers License.
Make sure to come along with your Birth certificate and BSC/HND degree from a reputable institution.
Additionally, you must have excellent communication, computer skills and be physically/mentally fits.
Applicants with abnormalities, deforment, debt/criminal case and pregnant women should not apply, thanks.
Candidates must not be above the age of 25 years.
Applicants must not be married.
How to Apply for EFCC Recruitment 2022
If you are interested in applying for the Economic and Financial Crimes Commission (EFCC) recruitment exercise 2022, then proceed to the EFCC office close to you and obtain the EFCC Recruitment Form, fill the form as instructed and submit on or before the stipulated date.
Below is a list of states under your jurisdiction and template to be used to input details of candidates per state and per cadre for ease of reference.
List of EFCC Offices Nationwide
The EFCC offices are zoned with different states under the jurisdiction
"Abuja Zonal Office (No.5 Fomella Street, Off Adetokunbo Ademola Crescent, Wuse II)"
Abuja
Kogi
Nasarawa
Niger
Plateau
Benin Zonal Office (No. 1 High Court Road, GRA)
Benue Zonal Office (Plot 193, Gondu Aluor Rd, Old GRA)
Borno Zonal Office (Plot No.80 Babashehu Lami Street Opposite Ekanemi College, Tatun Wada Layout)
Enugu Zonal Office (Plot 106 Federal Government College Road. Independence Layout)
Gombe Zonal Office (No. 4 EFCC Street, New GRA)
Adamawa
Bauchi
Gombe
Taraba
Ibadan Zonal Office (16A, Reverend Oyebode Crescent, Iyaganku)
Ilorin Zonal Office (No. 1 Catchment Close, Off Forest Road, GRA)
Kaduna Zonal Office (No. 4 Wurno Road, Badarawa)
Kano Zonal Office (No. 2 Hajj Camp Road)
Lagos Zonal Office (No. 15A, Awolowo Road, Ikoyi)
Port Harcourt Zonal Office (6A Olumeni Street, Old GRA)
Abia
Bayelsa
Imo
Port Harcourt
Sokoto Zonal Office (No. 7 Super Quarters Rd, Off Sama Rd)
Uyo Zonal Office (No.3 Akparawa Crescent Off Edet Akpan Avenue [Four Lane] Ewet Housing)
Next Step
The Economic and Financial Crimes Commission will begin the process of shortlisting of successful candidates for the screening exercise and Interview Invitation List.
All Shortlisted candidates will participate in a mandatory screening and document verification exercise. WARNING! Make sure you don't submit false documents as this will easily disqualify you okay.
CLOSING DATE: The Economic and Financial Crimes Commission (EFCC) recruitment 2022 closing date is 22nd January, 2022.