UNILAG Cut off Mark 2023/2024 Academic Session (JAMB & Departmental)
Check out UNILAG Cut off Mark 2023/2024 Academic Session (JAMB And Departmental) recently released by the school management of University of Lagos Nigeria.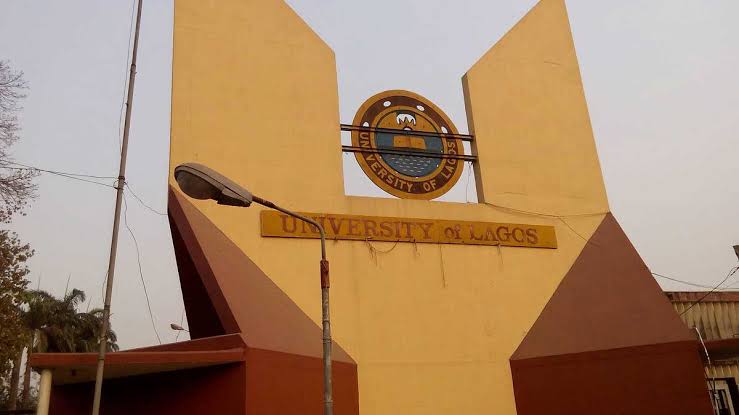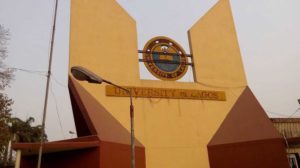 The management of the University of Lagos (UNILAG) has released the departmental cut-off marks for the 2023/2024 academic session admission exercise.
The University of Lagos (UNILAG) is a federal government research university in Lagos State, southwestern Nigeria. The university has remained one of the most competitive in the country in terms of admissions. UNILAG has one of the largest student populations of any university in the country.
UNILAG Cut Off Mark
UTME Cut-Off Mark
Candidates who made University of Lagos their first choice in the last UTME and scored 200 and above are eligible for screening. In addition, candidates must possess five (5) credit passes at one sitting in relevant O/level subjects including English Language and Mathematics.
UNILAG Departmental Cut Off Mark 2023/2024
Faculty Of Arts Cut Off Mark
Creative Arts (Music) 50.85
Creative Arts (Theatre Arts) 62.15
Creative Arts (Visual Arts) 55.80
English 61.00
French 56.60
Russian 55.40
History And Strategic Studies 60.15
Linguistics Igbo 51.68
Linguistics Yoruba 55.55
Chinese 58.53
Philosophy 58.88
UNILAG MERIT CUT OFF MARK For BUSINESS ADMINISTRATION
FACULTY OF BUSINESS ADMINISTRATION Cut Off Mark
Accounting 68.65
Actuarial Science 61.78
Insurance 60.95
Business Administration 60.70
Finance 63.08
Industrial Relations And Personnel Mgt 60.38
UNILAG CUT OFF MARK For FACULTY OF EDUCATION
FACULTY OF EDUCATION Cut Off Mark
Adult Education 51.15
Education Economics 60.23
Education Business 59.13
Education Islamic Religion Studies 52.05
Education Igbo NIL
Education English 61.90
Education Early Childhood 57.88
Education Yoruba 54.70
Education French 55.70
Education History 54.50
Education Christian Religion Studies 52.30
Education Geography 54.75
Educational Administration 54.10
Educational Foundations 57.78
Health Education 51.05
Human Kinetics 50.83
Education Biology 55.73
Education Chemistry 51.18
Education Home Economics 52.93
Education Integrated Science 52.45
Education Mathematics 52.53
Education Physics 52.85
Education Technology 50.45
UNILAG CUT OFF MARK FOR FACULTY OF SCIENCE
FACULTY OF SCIENCE Cut Off Mark
Biochemistry 63.60
Botany 56.83
Cell Biology & Genetics 61.70
Chemistry 62.35
Computer Science 68.80
Geology 65.63
Geophysics 65.18
Marine Biology 57.18
Fisheries 50.78
Mathematics 63.83
Microbiology 61.75
Physics 58.43
Zoology 55.48
UNILAG CUT OFF MARK FOR FACULTY OF SOCIAL SCIENCE
FACULTY OF SOCIAL SCIENCES Cut Off Mark
Economics 65.80
Geography 58.45
Mass Communication 65.70
Political Science 62.08
Psychology 62.98
Social Work 54.15
Sociology 60.10
UNILAG CUT OFF MARK FOR FACULTY OF ENGINEERING
FACULTY OF Engineering Cut Off Mark
Chemical & Petroleum Engineering 70.93
Civil & Environmental Engineering 71.18
Computer Engineering 73.73
Electrical & Electronics Engineering 72.40
Mechanical Engineering 74.00
Metallurgical & Material Engineering 64.23
Petroleum & Gas Engineering 67.90
Surveying & Geo. Engineering 60.35
System Engineering 70.40
UNILAG CUT OFF MARK For FACULTY OF ENVIRONMENTAL SCIENCE
FACULTY OF ENVIRONMENTAL SCIENCES Cut Off Mark
Architecture 68.95
Building 59.05
Estate Management 62.03
Quantity Surveying 62.75
Urban & Regional Planning 60.95
UNILAG CUT OFF MARK For FACULTY OF LAW
FACULTY OF LAW Cut Off Mark
Law 67.80
UNILAG CUT OFF MARK for FACULTY OF PHARMACY
FACULTY OF PHARMACY Cut Off Mark
Pharmacy 70.93
UNILAG CUT OFF MARK FOR FACULTY OF MEDICINE
COLLEGE OF MEDICINE Cut Off Mark
Nursing 67.93
Medicine & Surgery 77.03
Physiotherapy 68.40
Radiography 66.70
Medical & Laboratory Science 67.65
Pharmacology 66.55
Physiology 63.45
Dentistry
UNILAG Nature of Admission Screening 2021
The University of Lagos holds her admission screening exercises within a week or couple of weeks and it usually comes in two phases. Students who applied to study in the school are to proceed for the pre-screening exercise when once it is being announced.
Documents required for the pre-screening exercise are: SSCE result and JAMB registration print out only.
It is often important that a candidate arrive early and locate his/her screening venue early. Candidates will be screen on the JAMB scores and their SSCE result.
The second phase of the screening is after the admission lists might have been released. Candidates who have merited the admission will be invited for another screening exercise. Here all documents such as;
qualifications (Statements of Results/Certificates).
N/B: Cases of awaiting results will NOT be accepted.
Birth Certification/Age Declaration.
A letter of good conduct from your Village Head or a responsible member of your
community/or civil servant not below Grade Level 10 or equivalent in the private sector.
Certificate of Local Government of origin; and this notification of admission status
slip
UNILAG Address and Locations
The University of Lagos is located in the heart of the town of Lagos – 101017 Akoka, Yaba., Nigeria
Contact US @ spgs@unilagspgs.edu.ng or Call 01-2930330, 01- 8902526, 01- 8902312, 01- 7403307
Feel free to share the UNILAG Cut off Mark 2023/2024.