UNIZIK Post UTME Registration Form 2023/2024 Academic Session
Check out UNIZIK Post UTME Registration Form 2023/2024 Academic Session recently released by the school management of Nnamdi Azikiwe University.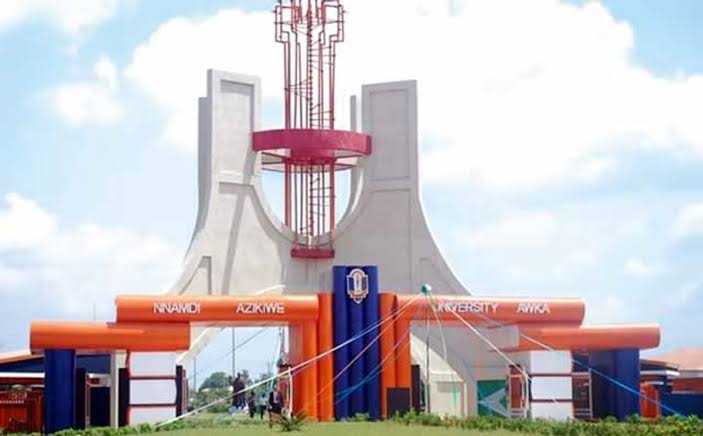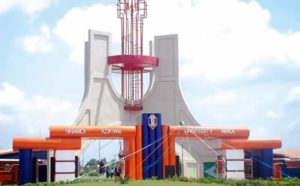 Nnamdi Azikiwe University, Unizik Post UTME registration and application form for the 2023/2024 academic session has commenced, and using this platform, we wish to inform and notify all Members of the general public, that they can commence their registration for the UNIZIK PostUTME screening exercise for 2021.
Please take note that the Nnamdi Azikiwe University Management board has scheduled her much awaited 2021 Post UTME Screening/Quality Assurance Exercise for all eligible candidates who chose the tertiary institution as first choice.
PROCEDURES FOR UNIZIK POST UTME REGISTRATION
Please take note that the Unizik POST UTME registration is billed to commence on (the new date is yet to be set).
Please make sure that you beat the dateline set by the school because just in case you don't know, there won't be any space to register on the deadline, since most people are confused on which institution they should apply.
All candidates applying for Unizik postUTME screening are required to register online at the University's portal my.unizik.edu.ng or go to www.unizik.edu.ng.
Please note that the school requires all candidates to scan and upload to the portal their recent digital passport-size photographs measuring not more than 200 x 150 mm showing both ears, no cap or eyeglasses.
Take Note of the following:
The school won't accept any blurred photographs, because this will automatically disqualify the applicant.
The school board requires all candidates to print out the completed online form for presentation on
the day of the examination.
All unizik applicants should note that the pin codes for registration can be obtained from branches of any of the following banks which are listed below.
Take note that the payment of the sum of N2,000.00 (Two Thousand Naira) only:
Diamond Bank
Fidelity Bank
First Bank
Access Bank
UBA
Enterprise Bank
Zenith Bank
GTB
After your registration is successful,  and you have collected your pin codes, each and every candidate who will be sitting for the Nnamdi Azikiwe University PostUTME screening test should proceed to any cybercafé of their choice for the online registration.
TIME AND REQUIREMENTS FOR THE SCREENING EXERCISE
Take note that the accreditation of candidates is scheduled to start at 8.00 a.m. each day.
Unizik PostUME Required Documents/Items
These are documents the school management is expecting all candidates to bring along to the POST UTME Screening Venue.
Two (2) copies of their online registration forms which must show their photographs.
Each candidate must also bring along their Baptismal Card or Certificate of Birth Registration.
Please bring along the photocopies (a copy each) of JAMB Slip showing their photographs and JAMB Original Result
Slip showing their passport photograph. (please note that this is not compulsory and mandatory)
You should also bring along with you, your Local Government Identification Certificate, this is mandatory.
RESTRICTIONS
All applicants and candidates should note that ONLY bonafide candidates shall be allowed into the University.
While for all Guardians, friends, Parents and body guards are strongly advised against attempting to enter the University Campus. Security shall be tight.
While for candidates who do not register online, please take note that you won't be received for the screening exercise.
Take note that the University management will not be held responsible for any payment made with wrong JAMB registration number at the Bank.
All applicants should also note that the University shall also not be held reliable to any fraudulent payments made anywhere that are not in line with the directives of the University.
This article is coming directly from the office of the Registrar.
Feel free to share UNIZIK Post UTME Registration Form 2023/2024 Academic Session.