Check out the Updated Nigeria Army Ranks And Salary according to his or her rank and years of service.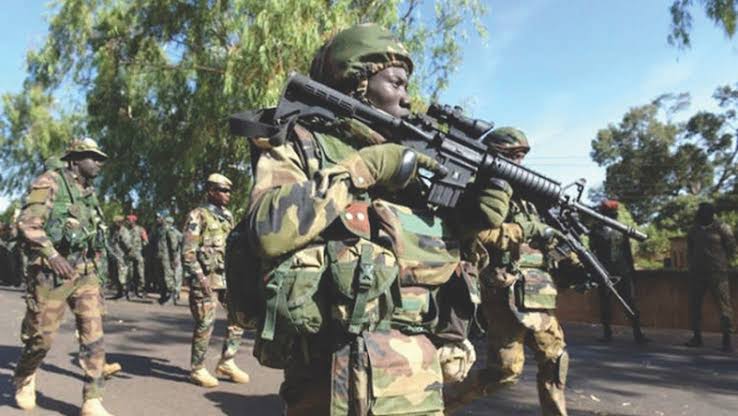 Contrary to the belief by most people that the Nigerian Army are being paid heavily, the opposite
is
the case as the Nigerian Army salary structure after increase in minimum wage reveals that these men who risk their lives to defend the sovereignty of Nigeria go home with stipends.
In this post, we shall expose how much officers and men of the Nigerian army receive as salary this 2021 and their history.
A Nigerian soldier is being paid according to his or her rank and years of service. The Nigerian Army's basic function is to safeguard the nation against any sort of external aggression, support the interest of its citizens and country and it is known to be the largest in West Africa, however according to a report on globalsecurity.org most of the soldiers can perform a little more than the basic defensive operations.
The list below is a report seen as of February 2021.
Nigeria Army Ranks And Salary For None Commissioned Officers
Private Soldier earns about N48-49,000
Lance Corporal earns about N54-55,000
Corporal earns N58,000
Sergeant earns N63,000
Staff Sergeant earns N68,000
Warrant Officer earns N80,000
Master Warrant Officer earns N90,000
Nigeria Army Ranks And Salary For Commissioned Officers
Second Lieutenant- N120,000
Lieutenant- N180,000
Captain- N220,000
Major- N300,000
Lt. Colonel- N350,000
Colonel- N550,000
Brigadier General- N750,000
Major General- N950,000
Lt. General- N1 million
General- N1.5 million.