Naira To Pound Black Market Rate Today 2022
Naira To Pound
If you're traveling to the UK or returning after a vacation in Nigeria, you must convert all your Naira to pound sterling. While this sounds like a straightforward conversion, exchanging Naira is one of the most inconsistent things you'll ever venture into.
With Naira so devalued, it's already problematic to hold a great deal of your money in the currency. However, most items in Nigeria are so cheap that you'll most likely get more of the currency than you'll need on your vacation.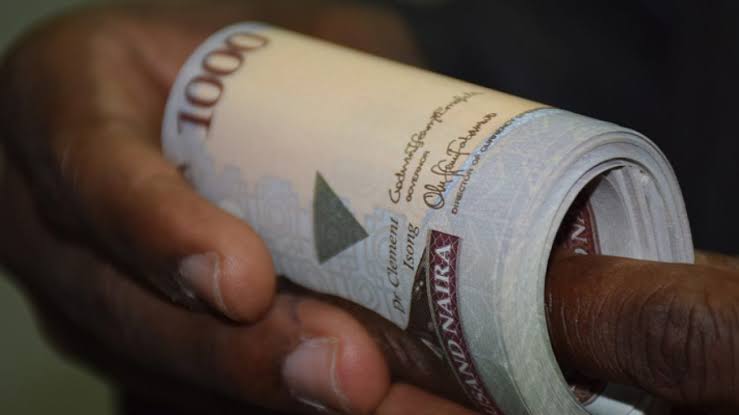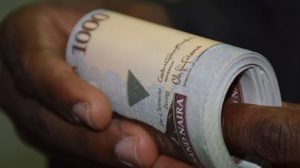 In this article, you'll learn some of the facts about exchanging your Naira with pounds. Also, I'll show you some of the best ways to exchange your Naira for pounds, and some factors that affect the conversion rates.
Should You Convert Your Naira To Pound?
There are many risks associated with converting currencies, but sometimes, it just has to be done. There are certain instances when converting your Naira to pounds is a no-brainer, and in others, converting would be a terrible decision.
For instance, if you're returning to the United Kingdom after a visit to Nigeria, it sounds logical to convert most, if not all of your Naira to the UK legal tender. The Naira is useless in the UK, as exchanging the currencies back there is a hassle.
However, if you're on the lookout for a currency to hold your assets as a Nigerian, you may want to avoid the pound. With the Naira being so volatile in recent days, the currency may appreciate rapidly, leaving you with a significantly lower value.
The decision to (or not to) convert your Naira to pounds should depend on your intentions in the long run. Unless you've analyzed the market and deduced that the value of the Naira will continue to fall, you'll be a bit safer keeping your investment in Bitcoin or some other currency.
Naira To Pound Exchange Rate For Friday 21st January, 2022
How To Get The Naira
Upon getting to Nigeria from the United Kingdom, one of your major priorities should be exchanging your pounds for Naira. The UK pound is not an official legal tender in Nigeria, and you're legally required to own some of the Nigerian currency to even survive.
That brings the question of how to get the Nigerian Naira when you're already in Nigeria. Fortunately, there are many ways to get the Naira when you only have pounds, and the best option for you depends on what kind of money you're holding.
Here are some of the best places to exchange your pound sterling for the Nigerian Naira if you're spending some time in Nigeria.
Banks
If you're looking to change your naira to pounds or vice versa, banks are the most reliable institutions for that. While they offer the least charges on the market, you know what you're in for, and the exchange rates are very predictable.
Most Nigerian banks will exchange naira for pound sterling, as those are the two most popular foreign exchange currencies that Nigerians work with. If you've had experience with independent bureau de change operators, you'll be discouraged from exchanging your pounds at a bank.
Some of the banks that allow you to exchange foreign currency in Nigeria include UBA, FirstBank, Zenith Bank, and the Central Bank of Nigeria. With all the mentioned banks having headquarters in almost every Nigerian state, currency exchange shouldn't be a hassle.
Independent Bureau de Change Operators
While banks may be the most reliable way to exchange pounds for naira, independent bureau de change exchangers is what most people choose. If you're changing from at an independent bureau de change, you'll typically get more naira for your pounds than you would if you used a bank.
However, these exchanges don't always have sufficient money available for exchange. Also, many scams happen during these currency exchange proceedings, making it generally safer to walk to a bank each time you need naira for your pounds.
Since there isn't a specific organization regulating this business, it's difficult to list legitimate locations for bureau de change operators. You can ask Nigerians about the best locations for these currency exchangers to learn where to exchange your currencies.
Naira To Pound Exchange Rate 2021
When comparing the exchange rates of two currencies, nobody ever expects a flat line. When it comes to the Nigerian naira and the pound sterling specifically, the fluctuations are even more apparent.
To have a usable average across the different months of the year, the Central Bank of Nigeria documents the average pound exchange rate against the naira for each month. From these records, we've collected the exchange Naira-Pound exchange rate across the whole of last year.
The interbank foreign exchange market rate didn't change much across the entirety of last year, as it stayed around NGN570 to £1 throughout. The bureau the change rates were more haphazard, hovering from NGN700 to NGN760 per pound.
While the statistics were only made available till April for unexplained reasons, you can already determine what to expect when exchanging your pounds for naira or vice versa.
And you should remember that you should refrain from exchanging currencies unless in time of necessity. The dues that banks charge when you exchange naira for pounds doesn't make it worthwhile to do it frequently.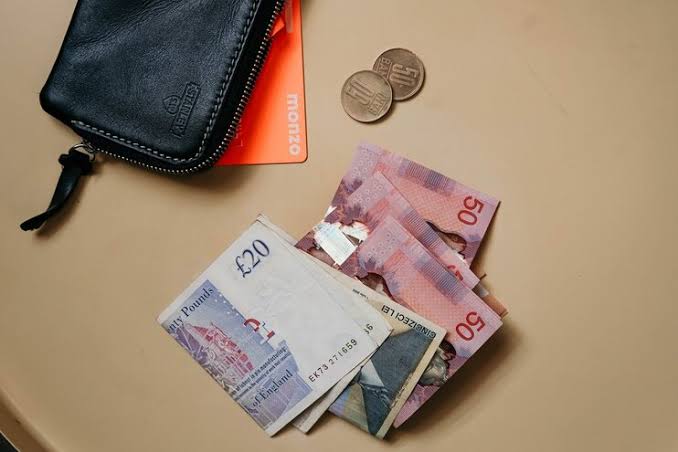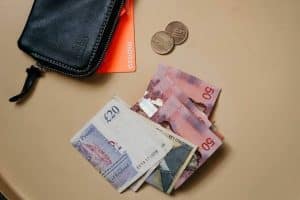 At the moment, the pound exchanges for around NGN415 at the official market, while bureau de change exchangers exchange for as high as NGN575 to a pound. If you're converting your pounds to the Nigerian naira, you may want to use a trusted exchanger instead of a bank.
Conclusion
There are many reasons why you may want to exchange naira for pounds, but there are only a few ways to do so without losing. While a bank is a safe and accessible way to exchange currencies in Nigeria, you may get more by using roadside exchangers.
Also, most hotels in Nigeria have facilities that let you exchange your naira for pounds. It's also important to note that the exchange rates vary across these different exchangers, with independent bureau de change exchangers being the most enticing option of them all.