Updated List Of Lasu Courses 2023/2024 Academic Session
Check out the Updated List Of Lasu Courses 2023/2024 Academic Session recently released by the school management of Lagos State University (LASU).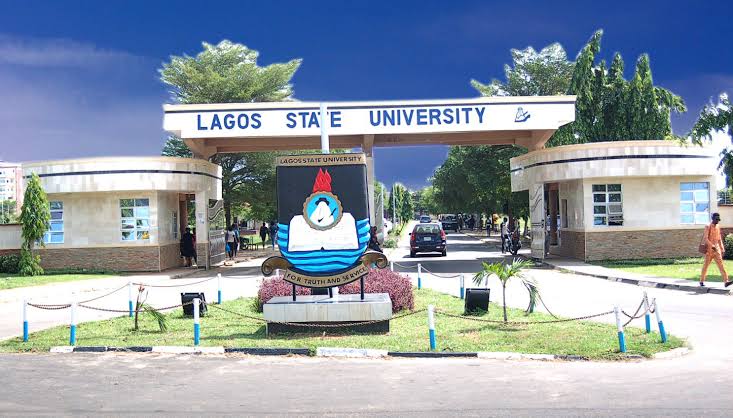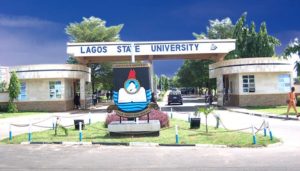 The Lagos State University (LASU) is a state government owned and operated Nigerian university.
Lagos State University has been official accredited and/or recognized by the National Universities Commission (NUC), Nigeria.
Do you want to find out the list of courses you can study at the Lagos State University (LASU).
Below are the list of high-quality courses on offer at the Lagos State University.
Updated List Of Lasu Courses 2023/2024 Academic Session
ACCOUNTING
AERONAUTIC AND ASTRONAUTIC ENGINEERING
AGRICULTURE
ARABIC STUDIES
BANKING AND FINANCE
BIOCHEMISTRY
BOTANY
BUSINESS EDUCATION
CHEMICAL AND POLYMER ENGINEERING
CHEMISTRY
CHRISTIAN RELIGIOUS STUDIES
COMPUTER SCIENCE
CURRICULUM STUDIES
DENTISTRY AND DENTAL SURGERY
DRAMA/DRAMATIC/PERFORMING ARTS
EARLY CHILDHOOD AND PRIMARY EDUCATION
ECONOMICS
EDUCATION AND ACCOUNTANCY
EDUCATION AND ARABIC
EDUCATION AND BIOLOGY
EDUCATION AND CHEMISTRY
EDUCATION AND CHRISTIAN RELIGIOUS STUDIES
EDUCATION AND COMPUTER SCIENCE
EDUCATION AND ECONOMICS
EDUCATION AND ENGLISH LANGUAGE
EDUCATION AND FRENCH
EDUCATION AND GEOGRAPHY
EDUCATION AND HISTORY
EDUCATION AND ISLAMIC STUDIES
EDUCATION AND MATHEMATICS
EDUCATION AND PHYSICS
EDUCATION AND POLITICAL SCIENCE
EDUCATION AND YORUBA
EDUCATION LANGUAGE AND FRENCH
EDUCATIONAL FOUNDATIONS
EDUCATIONAL MANAGEMENT
ELECTRONICS AND COMPUTER ENGINEERING
ENGLISH LANGUAGE
FINE ARTS/FINE AND APPLIED ARTS
FISHERIES
FRENCH
GEOGRAPHY AND PLANNING
GUIDANCE AND COUNSELLING
HEALTH EDUCATION
HISTORY AND INTERNATIONAL STUDIES
INDUSTRIAL RELATIONS AND PERSONNEL MANAGEMENT
INSURANCE
ISLAMIC STUDIES
LAW
LOCAL GOVERNMENT AND DEVELOPMENT STUDIES
MARKETING
MASS COMMUNICATION
MATHEMATICS
MECHANICAL ENGINEERING
MEDICINE AND SURGERY
MICROBIOLOGY
MUSIC
NURSING/NURSING SCEINCE
PEACE STUDIES
PHARMACOLOGY
PHILOSOPHY
PHYSICAL AND HEALTH EDUCATION
PHYSICS
PHYSIOLOGY
POLITICAL SCIENCE
PORTUGUESE/ENGLISH
PSYCHOLOGY
PUBLIC ADMINISTRATION
SOCIOLOGY
TECHNOLOGICAL MANAGEMENT
TECHNOLOGY AND VOCATIONAL EDUCATION
TRANSPORT MANAGEMENT TECHNOLOGY
YORUBA AND COMMUNICATION ARTS
ZOOLOGY.
Feel free to share the lasu courses 2023/2024 Academic Session.