FUPRE Clearance Procedure 2023/2024 Academic Session
Check out the FUPRE Clearance Procedure 2023/2024 Academic Session, recently released by the school management of Federal University of Petroleum Resources, Effurun, Delta State, Nigeria.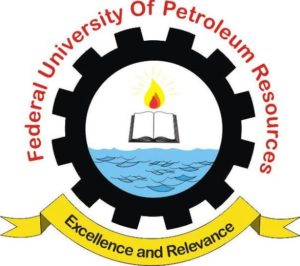 FUPRE Clearance and Registration procedure for newly admitted students of the university for the 2023/2024 academic session has been announced. All students of the university who have been offered admission for the 2023/2024 academic session are to proceed with their registration and clearance. The procedure is as stated below.
Requirements For The Screening and Clearance Exercise
All fresh students are hereby advised to report for the screening and clearance exercise which commences on Monday, 18th November, 2021 with the following documents:
Remita Print-Out For Payment Of N65,000 Non-Refundable Acceptance Fee, Duly Stamped By The Officer In Charge Of Student's' Account
Institution's Copy Of JAMB Admission Letter
Original Jamb / Direct Entry Result Notification
Post UTME Result Notification
FUPRE Admission Notification
Senior School Certificate Result (WAEC,NECO or NABTEB)
Birth Certifcate Or Age Declaration
Local Government Letter Of Identification
Eight Coloured Passport Photographs
Four Coloured Post Card Photographs
WAEC,NECO or NABTEB Result Scratch Card(S)
Four Photocopies Of Each Of The Items In Nos 1-8 And 1 Extra Copy Of Item 6 (Making It 5 Copies Of Item 6).
Procedure For The Clearance and Registration of New Students
A]     Academic Affairs' Stand
Presentation of duly stamped remita print-out of N65,000, being non- refundable acceptance fee
New students are expected to report at the tetfund building ii for screening of their o/level results and other particulars
Present original copies of credentials and where statement of results are tendered, students are expected to provide appropriate scratch cards to check the result on-line
For returning students, their semester results would be used for clearance to the next level.
New students are to receive authority to pay students' charges after being cleared.
B]      Bursary
Exchange authority to pay note for clearance for payment
Proceed to pay student charges as stated in the fee schedule through remita
Present evidence of payment and get it stamped at the bursary stand
c]    Online Registration
Proceed to ICT office for online registration (for new students only). Returning students can access the online registration portal from anywhere).
A username and password will be generated for each fresh student for subsequent registration exercises.
Four (4) copies of students' course registration form will be given to each student.
Submit a copy each of the course registration form printout to the academic affairs officer, the college and the department.  The last copy is to be kept by the student as his/her copy.
D]    Hostel Accommodation
Using the username and password generated by the ict office, students are to apply for hostel accommodation online.
E]    Medical Screening
students are to proceed to the university health centre to  undertake their medical screening.
F]     College/Departmental Registration
Students are to proceed to their respective colleges for both the departmental and college registration.
G]    Library
New students are to proceed to the library for library registration and collection of library IDcards.  A copy of the library guide will also be given to each student.
H]    Security 
Students are to proceed online to complete the security form.
Note: Failure to pay students charges and non registration of courses for any session renders them voluntarily withdrawn from the university.
Feel free to share the FUPRE Clearance Procedure 2023/2024 Academic Session, recently released by the school management.