OAU Postgraduate Admission Form 2023/2024 Academic Session
Check out the OAU Postgraduate Admission Form 2023/2024 Academic Session, recently released by the school management of Obafemi Awolowo University.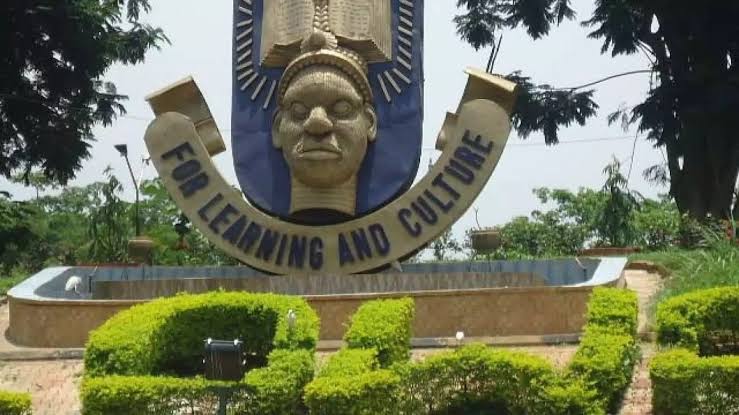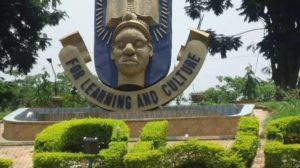 Applications are invited from suitably qualified candidates for admission into Full-time and Part-time Postgraduate Diploma (PGD); Professional Masters (MPA, MIR, MM Psych, LL.M. etc); Masters with Research Thesis (M.Sc., M.A, M.Phil.) and Doctor of Philosophy (Ph.D.) Degree Programmes in the following Faculties and disciplines of the Obafemi Awolowo University (OAU) Postgraduate Programmes for Harmattan Semester, 2023/2024 academic session.
Available Programmes
For available programmes and requirements, CLICK HERE  to view it.
VERY IMPORTANT NOTICE
In  addition  to  the  admission   requirements   as   published,   ALL   Candidates   should   please note that in accordance with the University regulations,  they  must  satisfy  the  O'  Level requirements for matriculation  into  first  degree  programmes  of  the  Obafemi  Awolowo  University, i.e. Five Credit passes at not more than two sittings including English
Applicants are required to prepare for a short test if their Faculty/Department of Choice so desired
METHODS    OF    APPLICATION:       PURCHASE   OF    APPLICATION   FORM    SHALL BE THROUGH ON-LINE ONLY
Candidates can conveniently complete the application Form and pay by taking the following steps:
Step 1: Log on to http://apply.oaunetque.com
Step 2: Click on Create application account and use a viable personal e-mail address and password to Create an application account.
Step     3:     With    the     e-mail     and    password    combination,     applicants     should     sign     in and accurately fill the pages of the application form.
Step 4: Click on Remita to pay the application processing fee (ATM cards for all banks are supported)
Step 5: Applicants should forward the following relevant documents in support of their applications.
Photocopy of University Degree Certificate
Photocopy of NYSC Discharge Certificate
Photocopy of O' Level Certificate(s) (WAEC/NECO)
Photocopy of Birth Certificate/Declaration of Age
The original transcript obtained from the Applicant's University plus duly completed downloaded Obafemi Awolowo University Postgraduate College Transcript Label; (i)-(v) must be properly addressed to:
Admission Officer, Postgraduate College, Obafemi Awolowo University, Ile-Ife.
(v)   Kindly    note    that    another    set    of    relevant    documents    in    support    of your applications  as  specified  in  (i)-(v)   should   also   be   forwarded   to   the   Head of Department of your choice.
Additional Information
Application   processing   fee   for   all   programmes   costs    N15,000.00    (Fifteen    Thousand Naira   only)   while   all   Professional   programmes   costs   N20,000.00   (Twenty    Thousand   Naira Only).
Application processing fee can also be paid using the OAU Postgraduate online application scratch cards.
The  progress  of  completed  application   forms   can   be   monitored   online   and   notification   will be sent to applicants once decisions are made on the applications.
Applicants will be notified of the status of their applications by e-mail.
All Applicants should please note that they will be bound by all the Regulations Governing Postgraduate Studies at the Obafemi Awolowo University if their applications are successful.
OTHER INFORMATION
For additional information, visit the Postgraduate College Website at http://apply.oaunetque.com
Sponsors such as employment agencies, Ministries, Corporations, Parastatals and Foreign Missions should advise their candidates to apply personally for application forms and multiple applications will lead to cancellation of all applications forwarded.
Any candidate currently registered on a Postgraduate programme in this University and who applies for admission into another postgraduate programme without such a disclosure on the application form and who fails to duly withdraw from such a current programme with the approval of Senate, will automatically forfeit his studentship under the existing University Regulation.
Applications without Transcripts will not be considered.
CLOSING DATE
Duly completed Application forms must be submitted online on or before December 6th 2021.
Any applicant whose original transcript does not reach us before the admission exercise begins "will not be admitted".
Successful candidates will receive their letters of admissions through the e-mail addresses supplied, upon payment of acceptance fee.
Feel free to share the OAU Postgraduate Admission Form 2023/2024 Academic Session, recently released by the school management.